Iftar Event
TAYYIBUN INSTITUTE IFTAR GATHERINGS 

The Tayyibun Ramadhan Event 2019 is an unmissable celebration of Tayyibun's role in the teaching of Quran and Islamic-related subjects to adults and children aged 4-16.
Tayyibun are pleased to introduce the Ramadhan Iftar Event 2019 to recognise both the effort by parents that goes into educating today's young people and students' current achievements. The Award Ceremony will showcase some of the great accomplishments of high achievers, some of whom will receive special recognition for their successes.
This special event will be a coming together of members of our Madrasah from across all of our five London branches and the Adults course programme.
A wonderful evening of spiritual delight, the Ramadhan Event will feature a short lecture from Imam Asim Khan and recitation from Qari Esa Bin Jamal, with a delectable three course Iftar dinner topping off a special evening.
This event will feature segregation and up to 400 select attendees are expected to attend from across London and beyond.
ITINERARY OF THE DAY

6pm – Open Doors
6.15pm – Opening Address
6.30pm – Quran Recitation
6.45pm – Lecture 1: So that you Attain Piety
7.15pm – Student Awards
8pm – Lecture 2: The Month of Purification
8.30pm – Close & Supplication
8.41pm – Iftar (3 course dinner)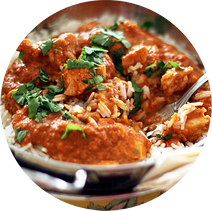 Complimentary Iftar Meal
SPEAKERS

Ustadh Asim Khan
Ustadh Asim Khan is currently the Imam of Redbridge Islamic Centre. He has, from an early age, excelled in academic studies; he gained a Masters in Pharmacy from University College London, UK, and has studied Arabic and Quranic Sciences in Cairo, Egypt. He appears regularly on Islamic channels worldwide and is popularly followed on Youtube for his Tafsir lectures. Ustadh Asim has a special interest in Tafsir studies and teaches Arabic and Quran in London where he lives.
Shaykh Abu Safiyyah
Shaykh Abu Safiyyah graduated from Madinah Islamic University (KSA) with a BA Hons in Hadith & Islamic Sciences. The Shaykh has numerous Ijazat in various disciplines. His prominent list of teachers includes Shaykh A. Ghunayman, Shaykh K. Al Mushayqih, Shaykh A. Al Fawzan, Shaykh M. Suhaybani and Shaykh A. Ansari.
Qari Isa Ibn Jamal
Having studied in Saudi Arabia and Egypt, Qari Isa Ibn Jamal has led Tarawih in numerous locations around the UK.
VENUE & DATE

The Atrium London Venue, 124 Cheshire St, London E2 6EJ,
Friday 10th May 2019
BOOKING

Please click on the button below to register. You will need to make a £5 per person deposit (including children) to register, which will be refunded if you attend the Ramadan Event. If you are unable to attend please let us know at least 2 days before the event so that others wishing to register and attend can do so.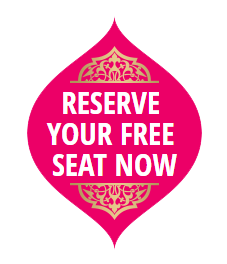 For more info email info@tayyibun.com or call 020 7702 7254
For Hajj or Umrah packages during ramadhan visit www.halaltrek.com